In a surprise development, we made Pete Wishart happy today.
And not just him.
Stewart McDonald was quite beside himself.
And his best pal dear old "Dr" Jennifer Jones.
And some purple-hair we've never heard of.
And basically all of the Twitler Youth.
So what exactly was this epic triumph that merited such an outpouring of joy? Well, alert readers may recall this story from last spring, in which one of the rapey-looking women-haters of the SNP's misogynist youth wing (who's now actually quit) demanded we pay him for using his Twitter selfie in another article.
He actually filed a court claim for it, and today he proclaimed a MIGHTY VICTORY by tweeting a redacted version of the court's decision.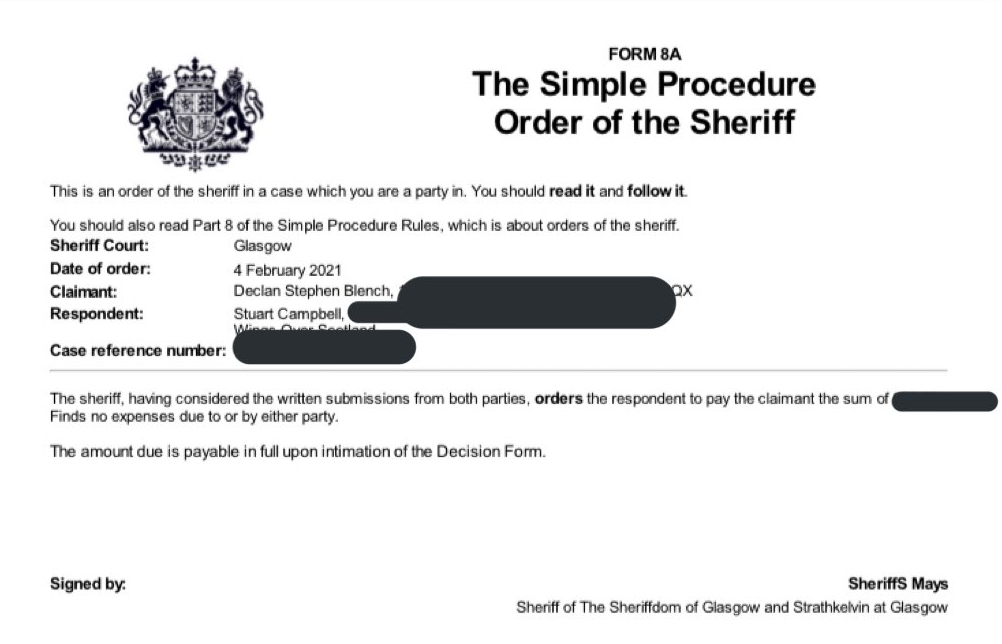 He'd filed a claim for a total of £950, made up of four pictures at £75 each, for which he demanded double payment for "flagrancy", and £350 for his legal costs.
But as well as the addresses, in his great excitement he'd accidentally blacked out the amount he'd been awarded. So we'll fill that bit back in for him (click to enlarge):
Now, we're completely perplexed by the award. Rapey McRapeface had no case at all, because Twitter's terms and conditions clearly stipulate that you grant a universal free copyright licence to any sort of content you post, and that Twitter also grants that licence to anyone else to use the content anywhere they like.
If you think about it, Twitter couldn't possibly function any other way, because (among many other things) every retweet or quote tweet is technically a copyright breach. If the judge had really ruled that those T&Cs didn't apply, Twitter would have to close down immediately – because it would be the publisher of literally billions of copyright infringements every single day – and that'd be quite a story.
But in fact we have no idea whether the judge ruled that or not, because the Simple Procedure Order came with no explanation of the judgement at all. The original claim had no figure of £50 anywhere in it, so we don't have a clue what it's actually for.
(We suspect it may be because we told Mr Blench and his lawyer to f**k off in a rather dismissive way on receipt of their original complaint, and the judge hasn't deemed that a sufficiently constructive good-faith response and so has ordered the £50 as a mild rebuke. Money well spent if so, but we're only guessing. We'll find out if possible. In the meantime we're toying with the idea of doing a fundraiser to pay it.)
So we're really not at all sure why so many of the Rainbow Stormtroopers above are claiming that it somehow demonstrates a factual inaccuracy of some description.
What we DO know is that young Mr Blench just spent £350 buying a £50 note, leaving him £300 down on the deal. If the Bedwetter Gestapo want to carry him shoulder-high for that, we wish them all the very best of times. They've paid for it.