Insane Demented Crazy World version: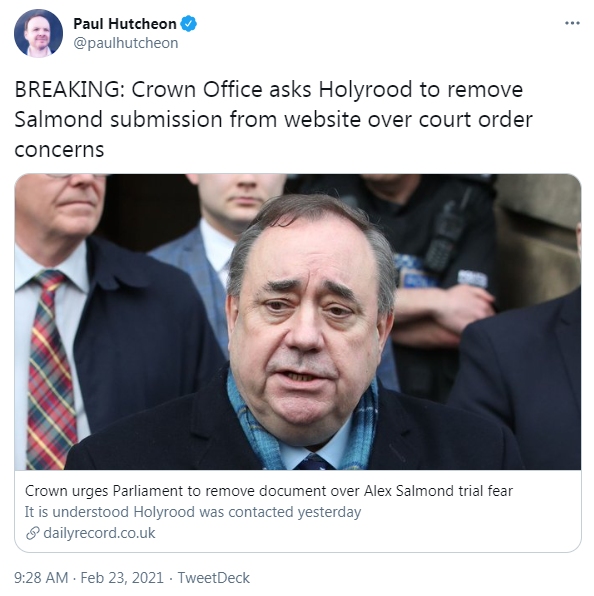 And in English: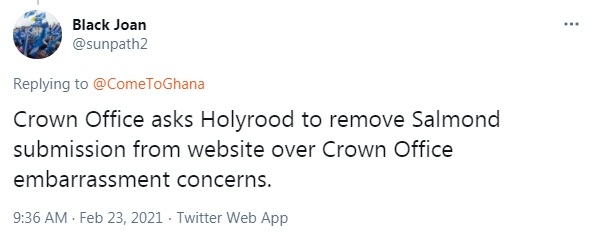 It really is all but impossible to overstate the completely deranged lunacy of what's happening in Scotland now. These are documents which have been both lawyered to within an inch of their lives by MULTIPLE sets of lawyers AND already read by hundreds of thousands of people, yet the absurdly compromised and corrupt Crown Office is making an absolute fool of itself by still trying to suppress them in a move that couldn't look more absurdly totalitarian if the Lord Advocate showed up and gave a press statement about it with a little toothbrush moustache.
(We might also note in passing that it's curious that the Scottish Parliament gets a nice little "if you wouldn't mind" letter while this site and The Spectator get threatened with jail. Unless of course we're to expect prosecutions of the entire Scottish Parliament Corporate Body and/or the Scottish Government, of which the Lord Advocate himself is a member. Fweep gloop splibble.)
Scotland under Nicola Sturgeon has become a deep-fried banana fritter republic. We're almost more embarrassed than we are angry.